Gymboree Talks
December 04, 2013

Lahore: The Gymboree Play & Music ethos lays great emphasis on the physical well-being of children and Gymboree works tirelessly to ensure that its young charges are developing well both physically and mentally.

To that end, Gymboree Pakistan recently collaborated with Hameed Latif Hospital – one of the country's leading tertiary care providers with which Gymboree has had a corporate strategic alliance since March - to arrange an interactive session for Gymboree parents titled 'Gymboree Talks'.

Various topics related to children's food and nutrition were discussed during the session, which was held at the Gymboree DHA Centre and hosted by renowned model Ms Vaneeza Ahmed. Amongst the guest speakers were leading paediatrician Dr Sajjad and nutritionist Dr Mehnaz Nasir, both from Hameed Latif Hopsital.

The parents asked the experts insightful questions that helped them understand how best to care for young children, and appreciated the initiative by Gymboree to spread awareness about these crucial topics.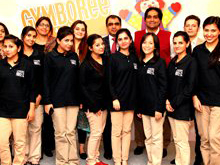 (L to R) Brand Manager Gymboree Play & Music Ms Quratulain Ali, Ms Vaneeza Ahmed, Gymboree Director Ms Sophia Kasim Kasuri, Dr Sajjad, Gymboree Pakistan Corporate Manager Farhan Ali Jawa, and Senior Manager Beaconhouse Corporate Communications Mr Tabraiz Bokhari with the Gymboree team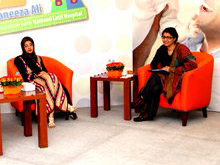 (L to R) Dr Sajjad, Dr Mehnaz Nasir and Ms Vaneeza Ahmed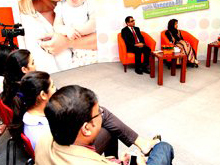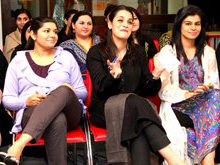 Gymboree parents at the session