Corporate Alliance with LCCI
July 18, 2012

Lahore: A Memorandum of Understanding (MoU) for a strategic alliance was signed between Gymboree Pakistan and the Lahore Chamber of Commerce and Industry (LCCI) at a ceremony held at LCCI. Gymboree and LCCI officials were present at the signing.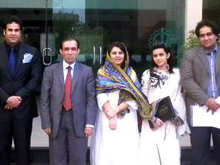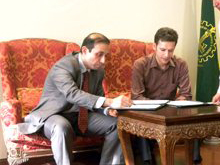 Beaconhouse Corporate Head, Tabraiz Bokhari signing MOU with LCCI President.